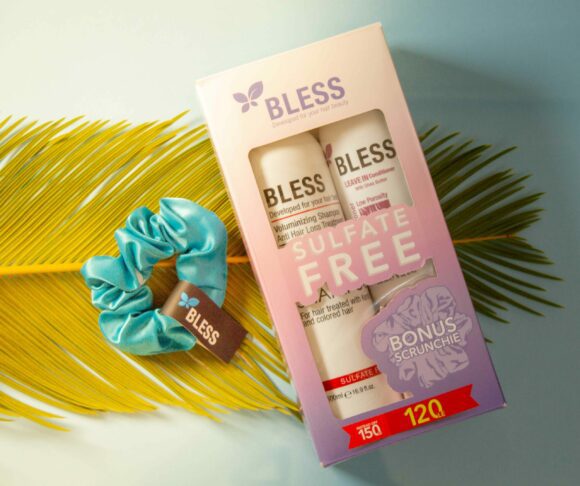 Description
Bless shampoo sulfate free – 500ml
1-Sulfate-free, Paraben-free, and Silicon-free.
2- Wheat germ oil for helping replace some of the lost moisture and possibly help prevent future damage, contains Vitamin E and also vitamins: B1, B2, B3, B6.3- Aloe Vera ext. for promoting hair growth.
3- Aloe Vera ext. For promoting hair growth.
4- Rosemary ext. For discouraging hair loss and boosts growth.
Bless leave in conditioner – 250ml
1- Sulfate-free, Paraben-free, and Silicon-free.
2- Shea butter for moisturizing & feeding your weak & dry hair.
3- Jojoba oil for moisturizing & is rich in vitamins and minerals that nourish hair, including vitamin C, B vitamins, vitamin E, copper, and zinc.
4- Wheat Germ oil for nourishing & it helps to promote new hair growth in terms of length and volume.
5- Vitamin E for supporting a healthy scalp & Increasing shine.
6- Glycerin for strengthening the hair & leading to less formation of split ends.
7- It is kids friendly.
8- For low porosity hair type.
and your favorite SCRUNCHIE